dreamer. dress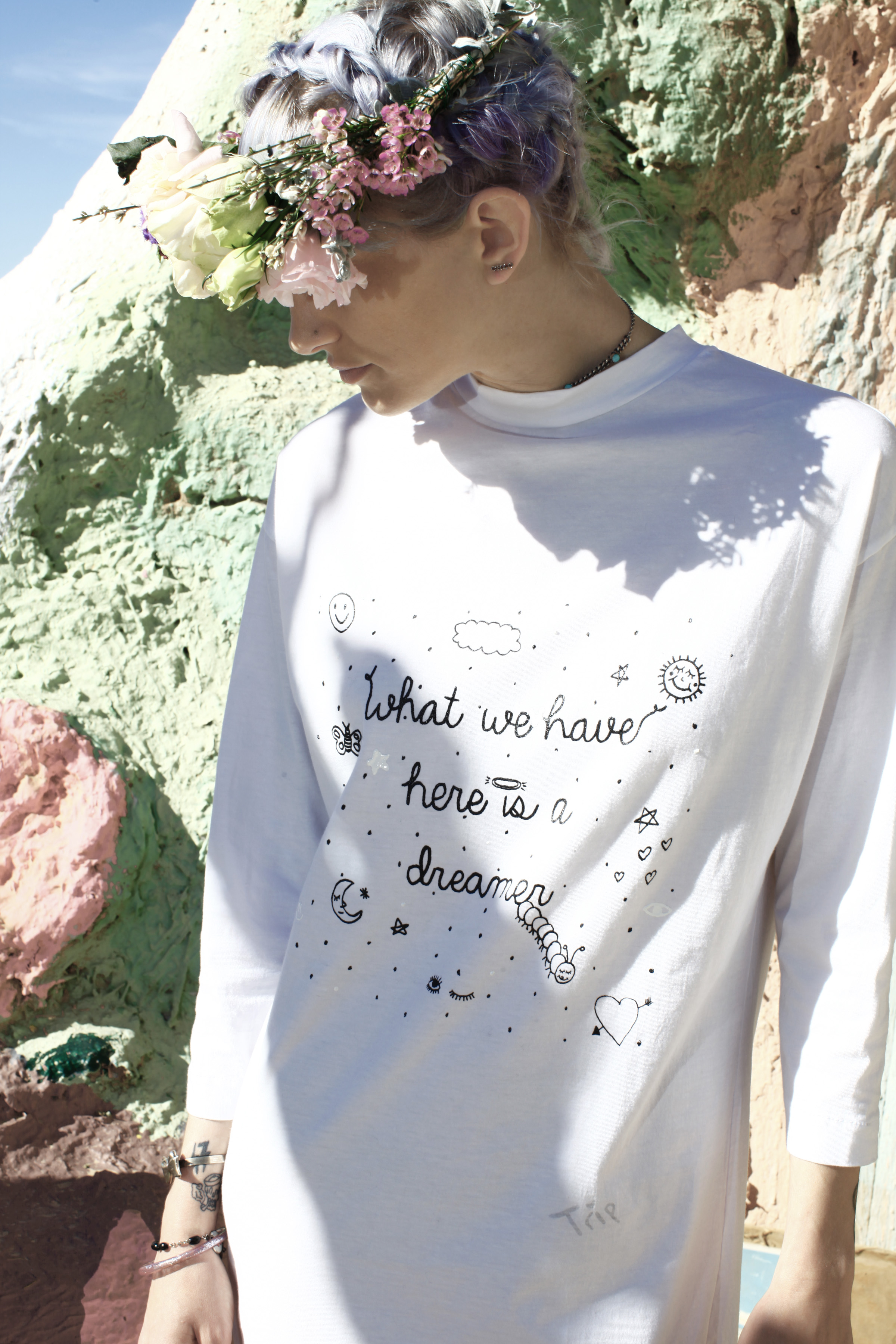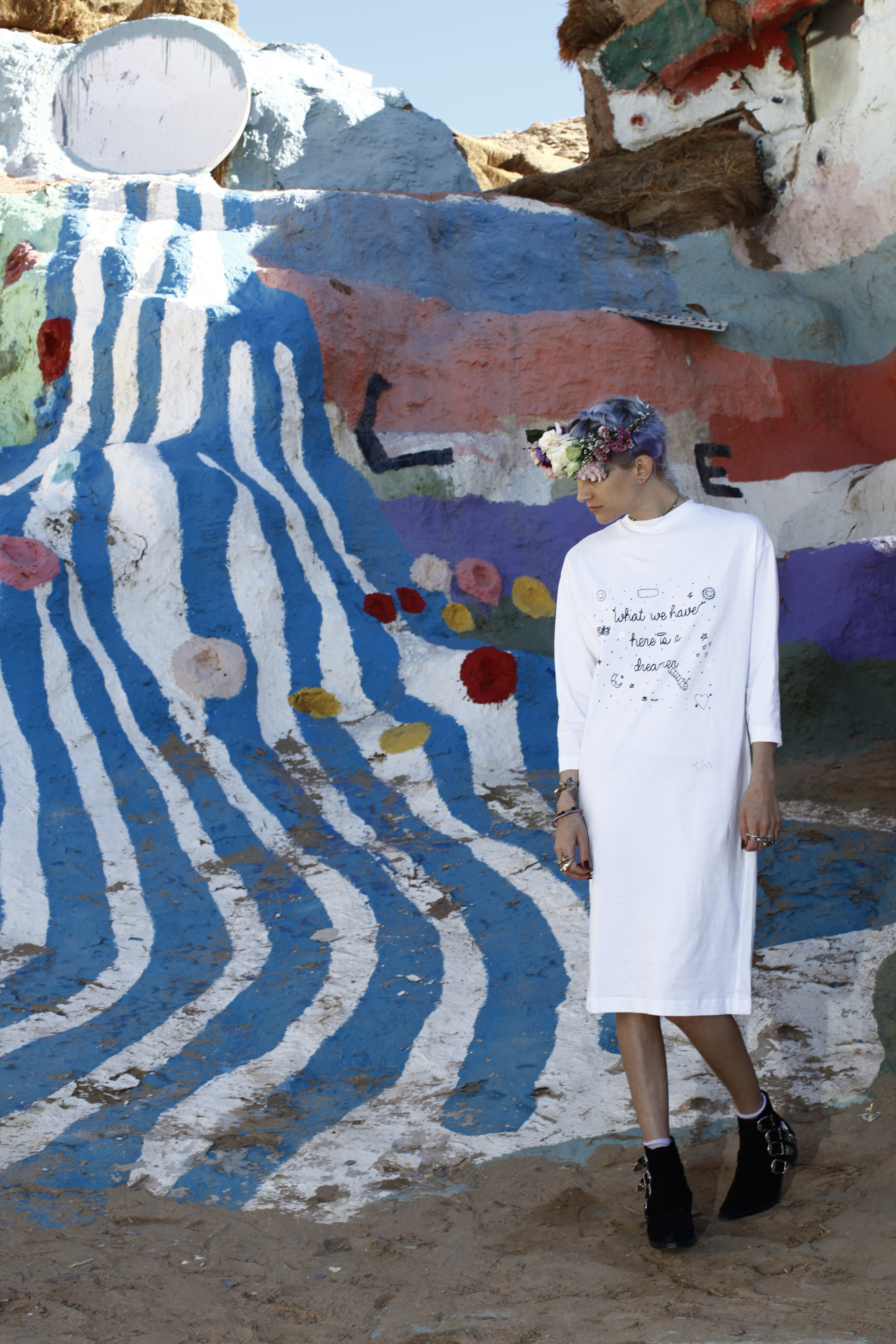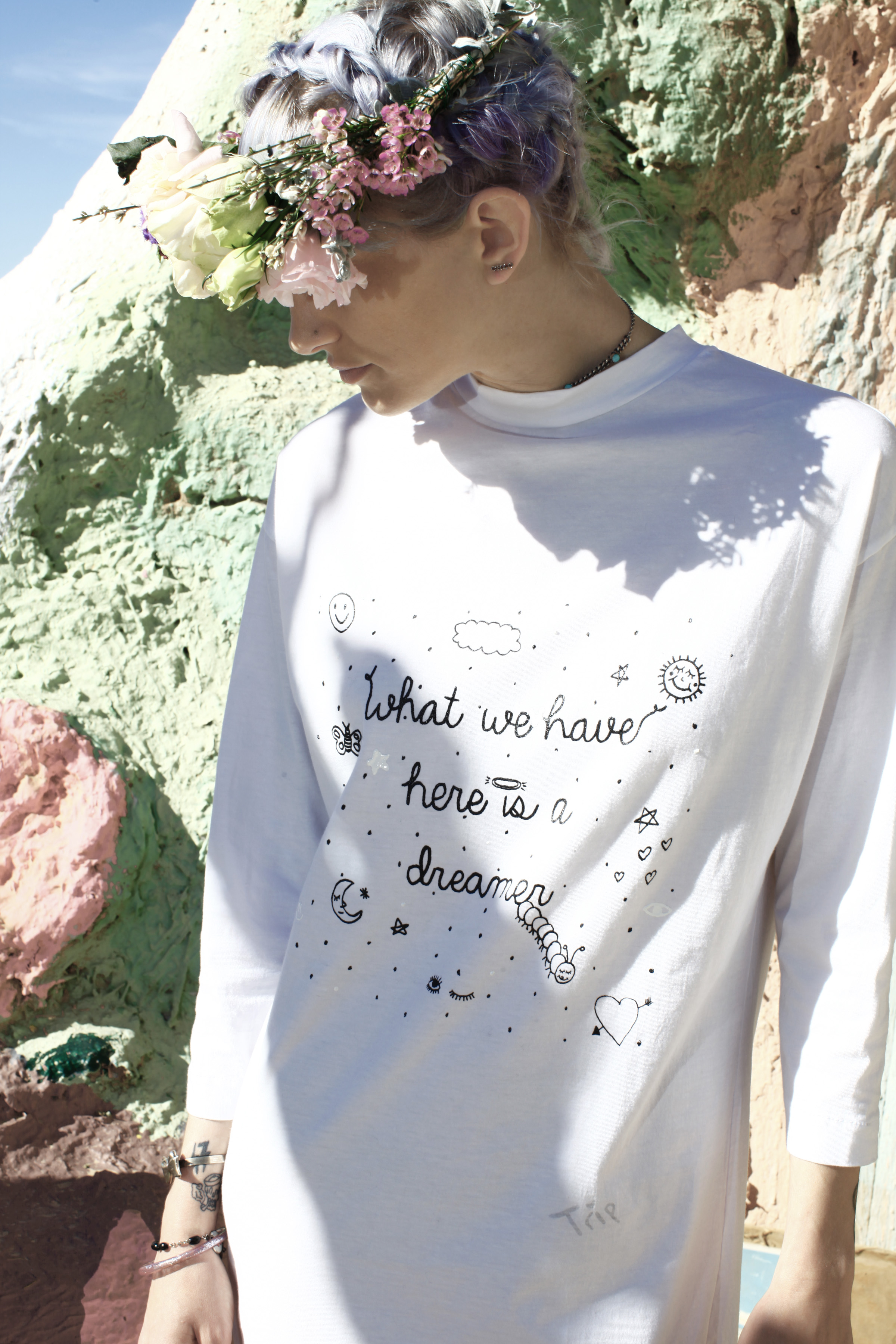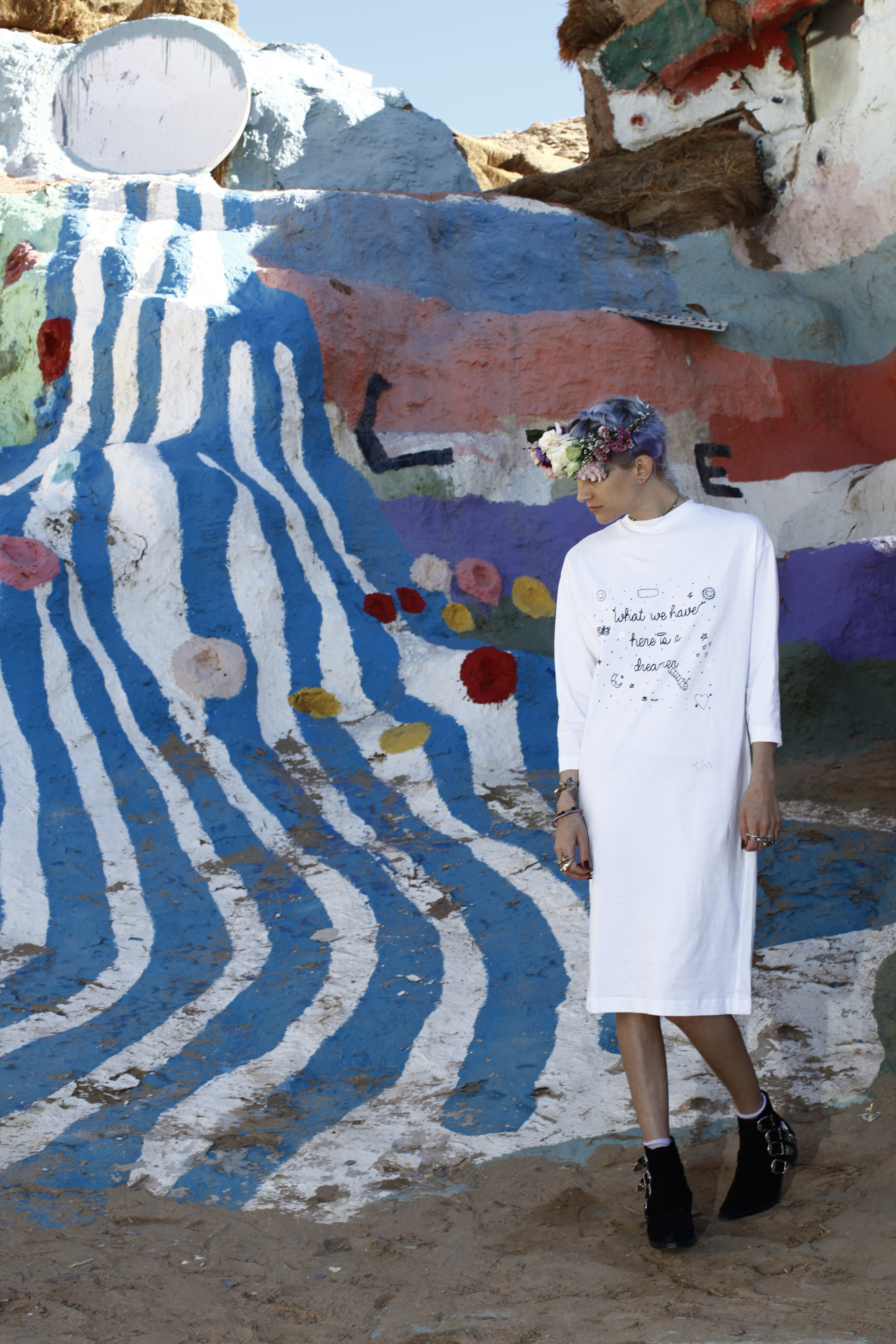 sale
dreamer. dress
inspired by a photo hanging in a little shop in tokyo. the photo was doodles from one of my favorite movies the virgin suicides. the images also has white puffy paint doodles.
a minimalist long sleeve white, classic t shirt design in midi knee length. this dress has a cute sophisticated fashion look. the shape is designed is to extend your body and to create a flattering silhouette.
made from a cotton tricot fabric, simple fine lines - you won't take it off, day or night!
dress by ANNA K. https://www.etsy.com/shop/ANNAKSHOP
art by me... (lo)

Measurements:
Size S:
Bust - 98 cm / 38.6 inch
Waist - 94 cm / 37 inch
Hip - 98 cm / 38.6 inch
Hem - 90 cm / 35.43 inch
Length - 107 cm / 42.12 inch

Size M:
Bust - 102 cm / 40.16 inch
Waist - 98 cm / 38.6 inch
Hip - 102 cm / 40.16 inch
Hem - 94 cm / 37 inch
Length - 108 cm / 42.52 inch

Size L:
Bust - 106 cm / 41.73 inch
Waist - 102 cm / 40.16 inch
Hip - 106 cm / 41.73 inch
Hem - 98 cm / 38.6 inch
Length - 109 cm / 42.9 inch