Evil eye earring with bobble eye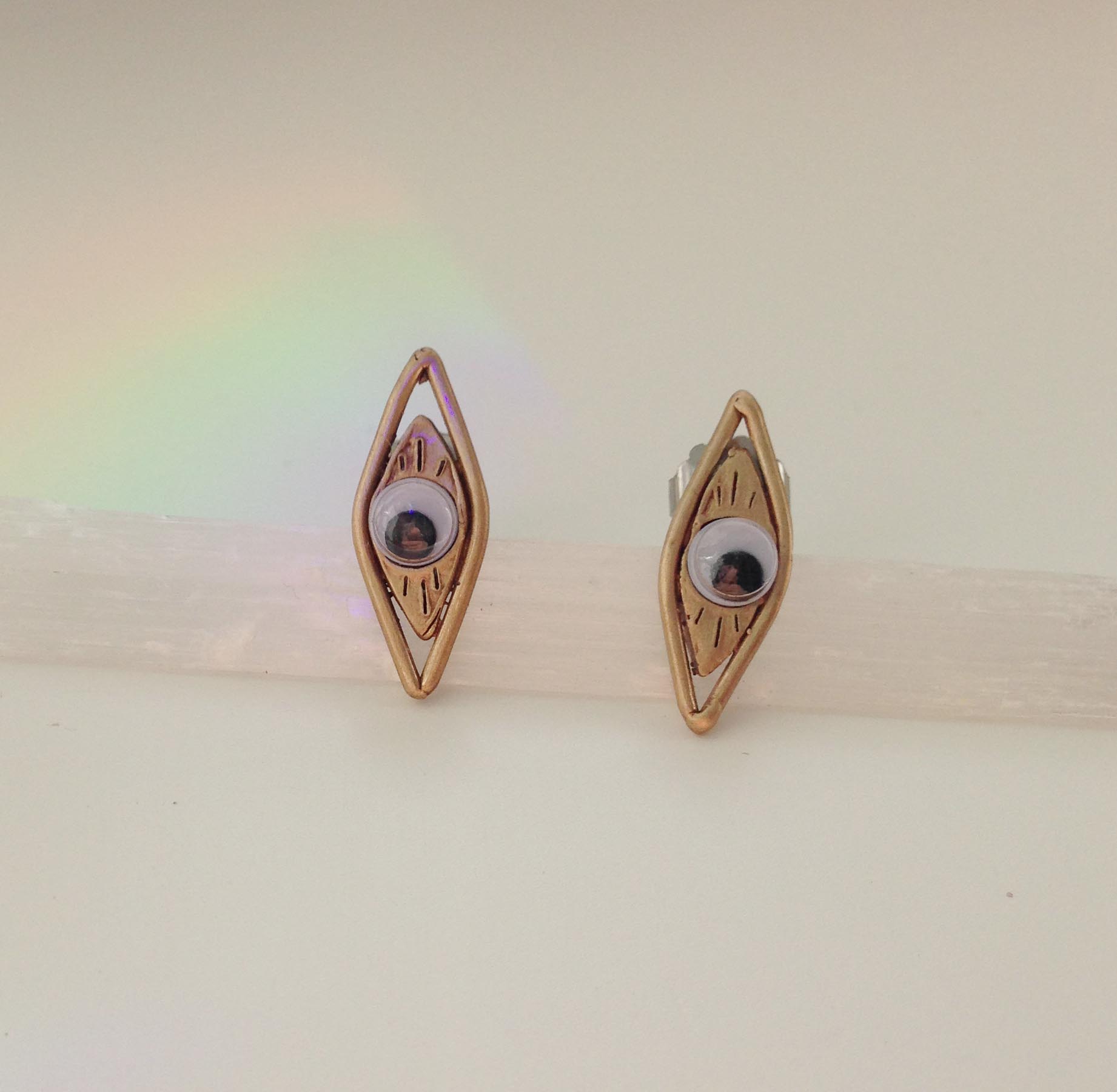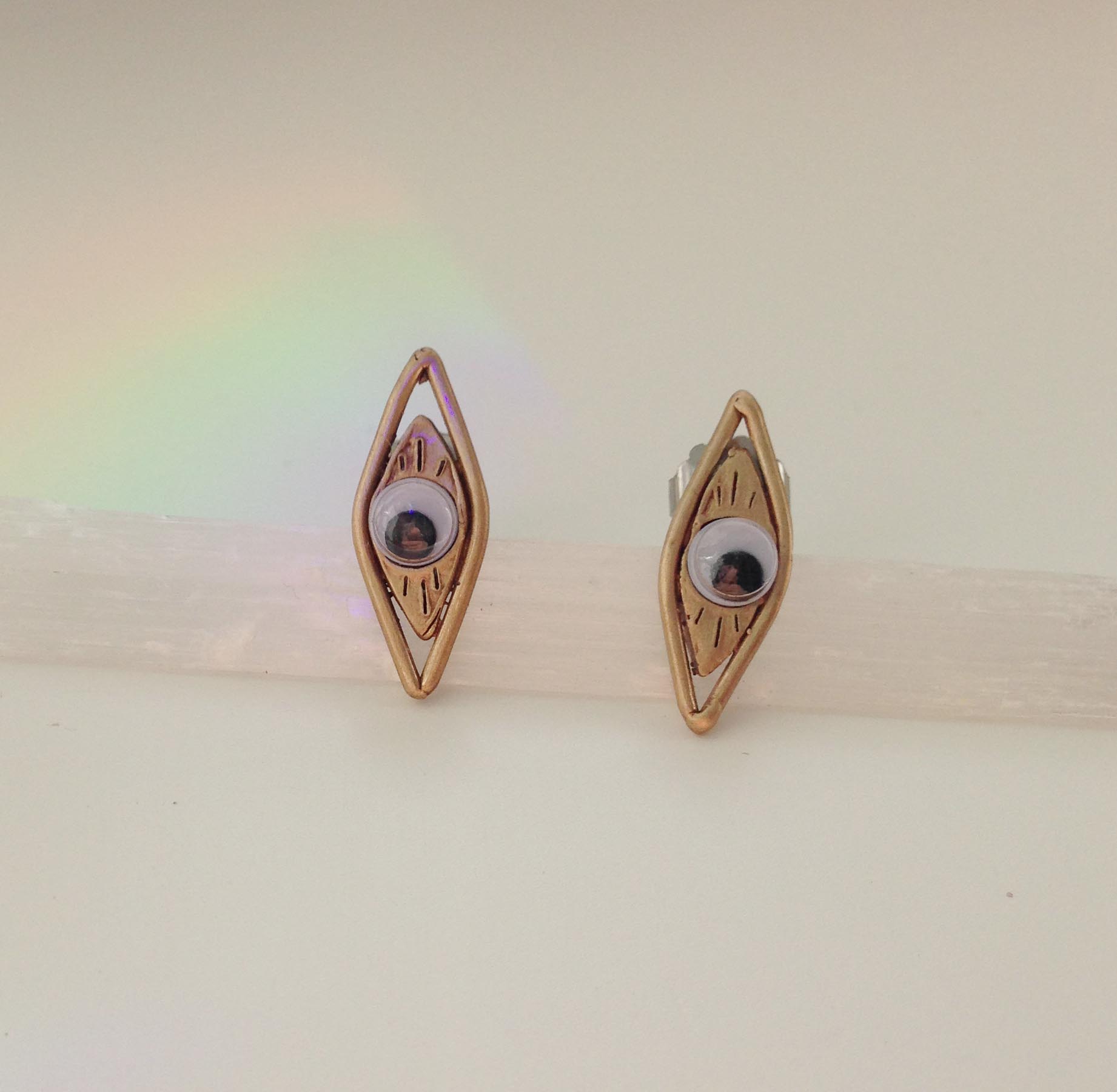 Evil eye earring with bobble eye
Evil eye earrings to ward off evil spirits. The sterling silver comes with sterling silver post and bronze comes with surgical steel. If you'd like yours changed please let me know at check out.

These earrings are made from lost wax so each one is a little different and special. It will take 2-3 weeks for the ring to ship. If you have any questions please let me know.

Evil Eye jewelry is a special kind of jewelry that possesses supernatural powers. It absorbs the negative influences and energies surrounding its wearer and protects him/her from the evil eye and its harmful consequences.

By virtue of combating the evil intentions and energies, the Evil eye jewelry is able to achieve happiness, prosperity, professional success, true love, friendship, good health, and several such virtues that one needs to live a happy and contended life.

The evil eye jewelry also helps improve one's luck and fate by acting as a powerful tool in attracting the positive energies present in the nature towards its wearer.

So, if you feel that you are under the curse of the evil eye or bad luck follows you wherever you go and whatever you try to do, wear the evil eye jewelry. The evil eye jewelry would resolve all your problems and would let you live a happy and prosperous life.